Te Pae Christchurch Convention Centre
Location
Christchurch, New Zealand
After four years of construction, Christchurch's $450 million (NZD) convention Centre, Te Pae has opened its doors.
While the official public opening has been postponed due to covid-19 restrictions, special guests and media were given an insight to the incredible facility opening ceremony in December.

Te Pae looks out over the Otakaro Avon River promenade, right in the heart of Christchurch's CBD. The stunning river themed exterior displays 43,000 tiles, together with the shape of the windows, represent Canterbury's braided river systems.

A world–class venue with 28,000m2 of highly flexible, adaptable space. The 1400-seat auditorium has a 9-metre by 18m screen and can be divided into two 700 seat venues. 24 meeting rooms with a capacity range of 50 – 1,500. A beautiful banquet space, seating 1,000 and overlooking the Otakaro Avon River. The latest technology is interwoven into every aspect of Te Pae's design.

CPB Contractors engaged VAE Group to undertake the mechanical services on Te Pae Christchurch.

VAE documented the project within the REVIT environment utilising the cloud based collaborative software BIM360 design, thus allowing increased work efficiency within the centralised cloud workspace.

Holistic reviews of the federation models & data are controlled with the use of Navisworks, providing team members with clash reports complete with supportive outcomes, the team are then able to utilise the federated models for efficient clash resolution & problematic installation through use of BIM360 Glue.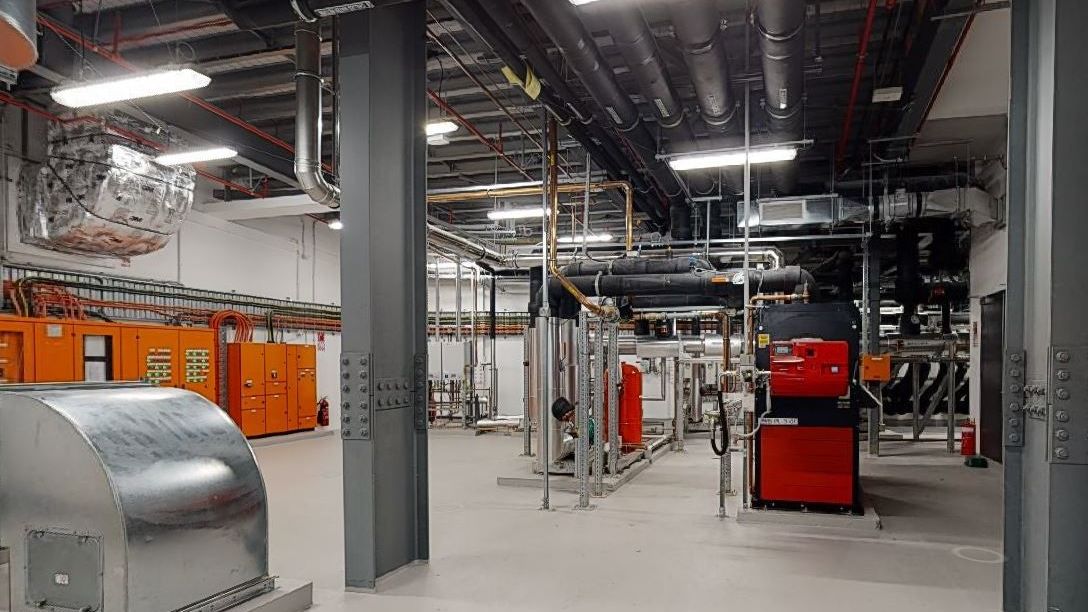 VAE have developed an innovative energy efficient & cost-effective heating and cooling plant design solution, that meets client's project goals. The proposed solution was creating through a detailed energy model comparing the VAE alternative design options. VAE used the data compiled to evaluate true life cycle costs & sustainability impacts, e.g. energy consumption, carbon emissions & water use. Other important factors were also considered including; project constraints, operability, maintenance, replacement & safety
The resultant design translated into a saving of 350sqm of plant room space which the client (Otakaro) were able to utilise for other purposes
VAE designed the mechanical systems to comply with the seismic design principles of NZS4219, together with international best practice for seismic restraint of non- structural components. In combination with suppliers, VAE have undertaken shake table testing to certify equipment ensuring the systems are able to continue operating after a seismic event